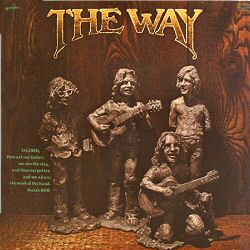 THE WAY (1973)
Son Come Out


You're Caught In A World


Song Of Joy
Come On Down


Closer To God
New Song


There's A Love
He's The Reason To Go On


Harvest Time
Are You Listening?
CREDITS: Produced by The Way. Engineers: Buck Herring, Buddy King. RECORDED: Buddy King Studio, Huntington Beach CA/Except: New Song and Song of Joy, recorded at Mama Jo's, North Hollywood CA. REMIX: Chuck Johnson, Mama Jo's, N. Hollywood CA. DESIGN: Gary Arthur. ART: Neal Buchanan. PHOTOGRAPHY: Woody Blackburn. CLAY SCULPTURES Front Cover: Tracy Guthrie. Special thanks to Tom Stipe, Chuck Butler, Tom Coomes and Chuck Girard.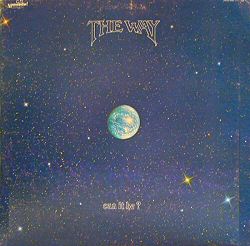 CAN IT BE? (1975)
A Cowboy's Dream
Days of Noah


I've Been Sealed
Do You Feel The Change?


Livin' On The Bottle


Sittin' In The Pew


Bearded Young Man
Can It Be?

CREDITS: PRODUCED by Al Perkins. Engineer: Bill Taylor. Mixdown: Al Perkins & Bill Taylor. RECORDED at: Mama Jo's Studio, N. Hollywood CA. MAstered by: Bernie Grundman, A&M Records. String Arrangements on "Bearded Young Man", Dave Diggs. Keyboards: Michael Escalante-except piano on "A Cowboy's Dream", Dave Diggs. Pedal Steel Guitar on "A Cowboy's Dream", Al Perkins. Front Cover Airbrush: Don Dixon. Album Concept: Dana Angle. Design & artwork: Neal Buchanan.